Internationally Made Challenge Coins
Having created custom products since the year 2000, our team knows all the tricks of the trade. We've taken all of our experience and created a quick and easy system for designing your custom products.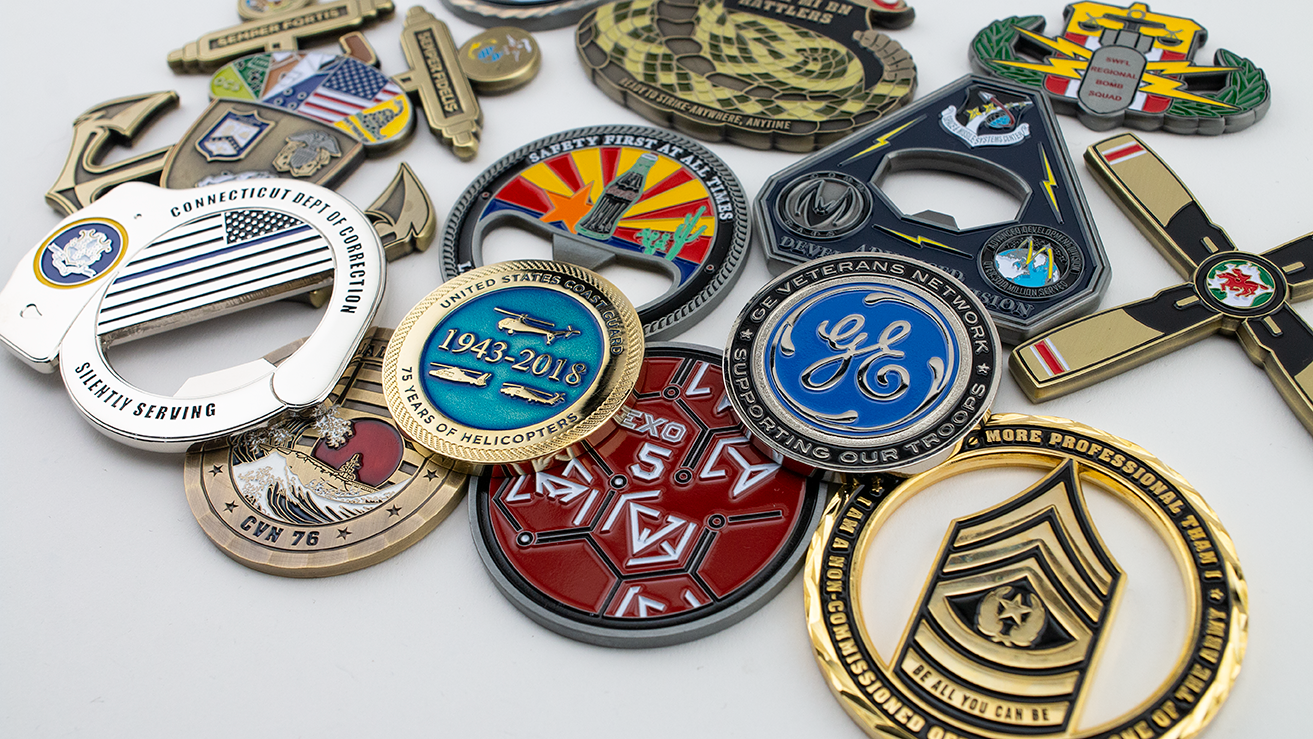 What is a Challenge Coin?
The simple answer is: A challenge coin is usually a metal coin or medallion, bearing an organization's insignia, emblem or logo and carried by the organization's members. Traditionally, challenge coins were used by the military and displayed by service men and women to prove exclusive membership when challenged, and to enhance the military units' morale.
Historically, challenge coins were awarded by military unit commanders in recognition of special achievement made by a member of the unit. They are also known to be exchanged and traded during recognition visits to different international organizations, bases and service tours. These coins have been heavily collected by active and retired service members and law enforcement personnel for years.
Modern challenge coins are made in a variety of sizes and often include popular culture references such as superheroes as well as known characters in a parody. Many companies today are using them to build morale in teams, link people with similar interests and even to promote their brand. Challenge coin designs today are pushing the boundary of what a challenge coin could mean or be used for. One thing is for sure, personalized coins further strengthen the sense of bond within people that both give and receive them.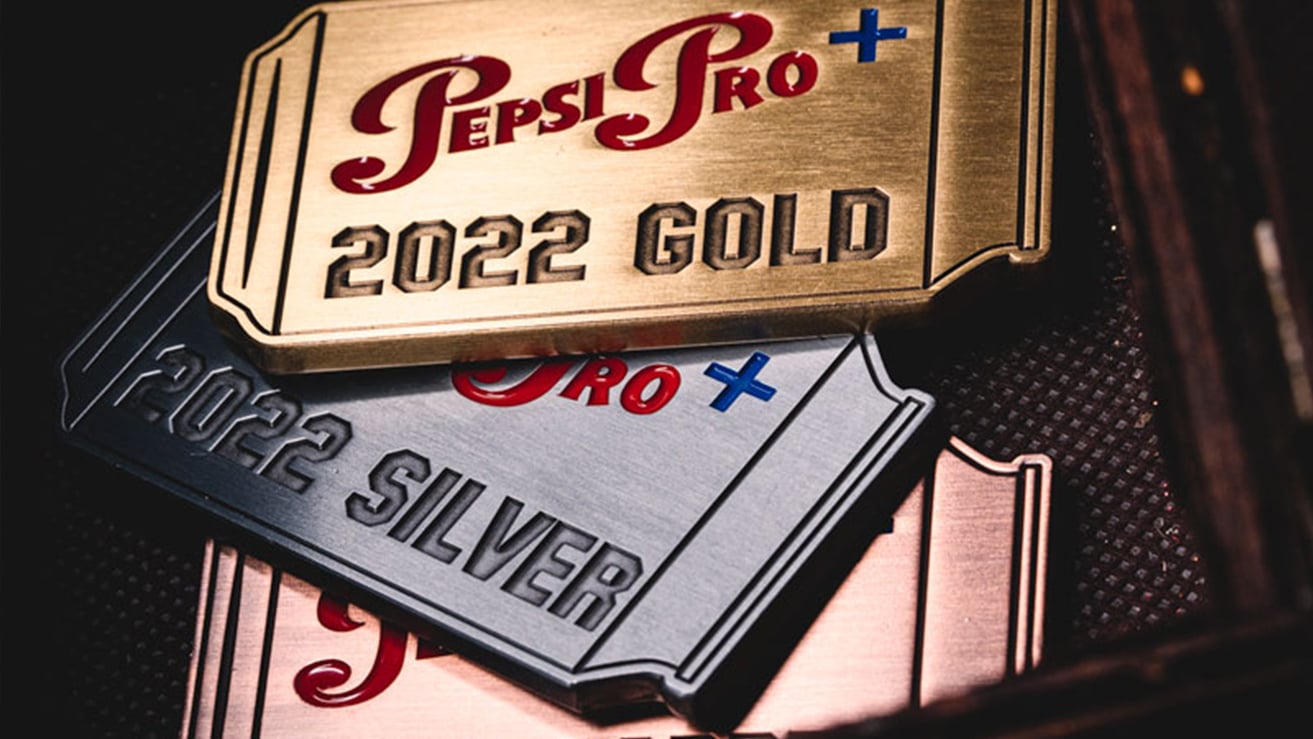 Getting Started with Challenge Coins
If you are looking for a custom challenge coin service that creates high quality coins in a short turnaround time, your search ends at Signature Mint. Here, you will get the widest range of challenge coins, challenge coin styles and custom coin designs.
Custom Challenge Coin Uses
Designing coins is great, but seeing your design brought to life and seeing the effects the coins have on the people receiving them is the best aspect of the process. Do you need coins for your team of brave first responders? We've created police and firefighter/EMS coins for the top departments. Looking to mark a major business milestone? Our corporate coins are some of the best. We've even made personal coins for clubs and hobbyists or to honor a special occasion in someone's private life. No matter the reason why you need coins, we've got you covered. Contact us today to get started on your custom design.
Internationally Made Challenge Coin Pricing
Die Struck Pricing (No Color)
Die striking involves using a freshly made coin mold to stamp artwork into brass. Unlike soft and hard enamel, after the metal plating process, no paint is added to the custom coin.
Standard mold fees are applied to all coins. We can waive mold fees for the sizes 1.5" - 2.5" when you order 300 or more coins!